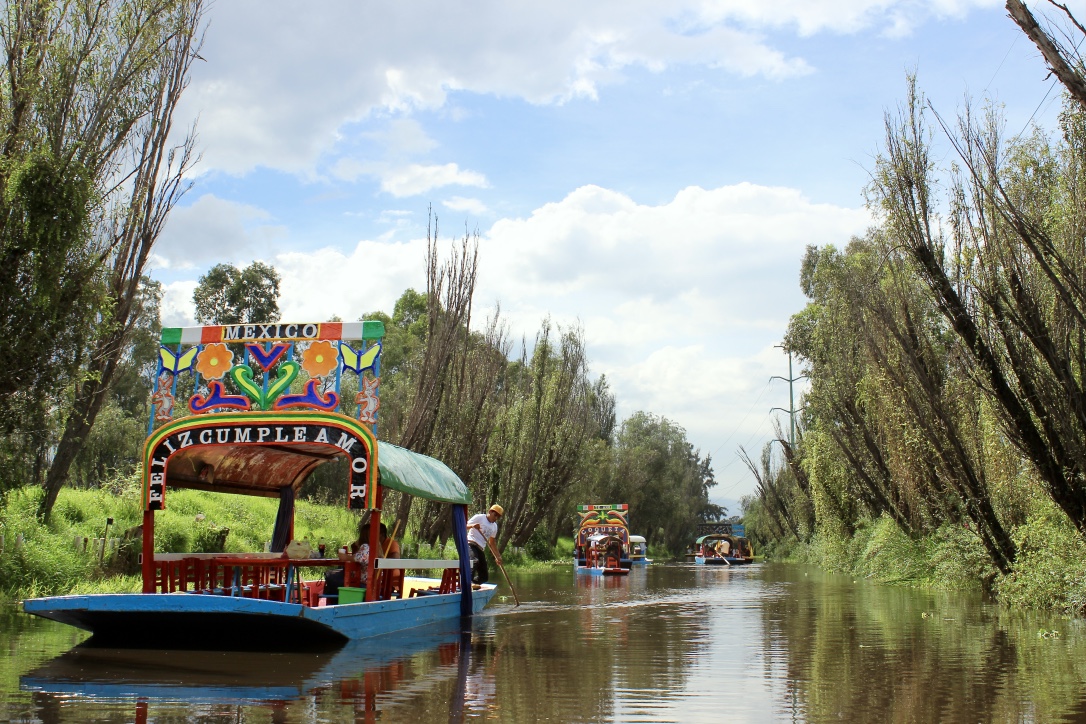 MEXICO CITY: WHERE WORLDS COLLIDE
APRIL 4-9, 2020
OCTOBER 9-14, 2020
In this immersion trip, we will dive into the old and new, experiencing the ever-changing traditions of the city—influenced by people from all the world, including Lebanon, Spain, and the various states and regions of Mexico—in a way only locals know how to.
We will be dining in both high-end and off-the-beaten-path street stands, tasting the mix of flavors that result from the clashing of various cultures, as well as comparing the traditional with the more modern Chef driven interpretations. We will get to know the city through its several neighborhoods, or colonias, cities in and by themselves, each with its own character and architecture.
We will also visit some of less urban areas in the outskirts of the city for an up-close look at traditions untainted by modernity, such as pre-Hispanic agricultural practices. And since we want to make sure you experience the food of the city and the ingredients as close as possible, we will be visiting several markets, tasting as we go, getting to know the spices, chiles, and everything in between. On a different day, we will be choosing ingredients as a group, for a cooking lesson led by Chef Iliana de la Vega. During this session, which will take place in a beautiful local kitchen, we will explore the ingredients and understand how to use them intuitively in your own cooking.
-Airport pick-up and drop-off at hotel
-Dinner at a high-end restaurant for an introduction to traditional Mexican food at its finest
This day we'll be venturing into the beating heart of the city: its historic downtown.
-Breakfast at a traditional landmark restaurant of downtown Mexico City
-Guided walking tour to see the main architectural landmarks of the Centro Histórico, as well as the ruins of the original city of Tenochtitlán at Templo Mayor
-Street food staples for lunch
-Free afternoon
-Dinner at high-end traditional Mexican restaurant
Coyoacán, one of the most iconic neighborhoods of the city, is a colonial gem oozing with provincial charm and an important cultural and artistic history.
-Traditional barbacoa breakfast from Hidalgo state
-Shopping for local arts and crafts
-In the footsteps of Frida Kahlo and Diego Rivera
-Guided walking tour with street food tasting for lunch
-Free afternoon
-Mezcal tasting
-Dinner in an old hacienda
Day 4: Shopping and Cooking
-Breakfast at a trendy café that serves a mix of inventive and traditional dishes
-Shopping at the market for ingredients
-Cooking session led by Chef Iliana de la Vega at a local kitchen
-Ceremonial tortilla demonstration
-Free afternoon
-For dinner, we will be visiting a few taco stands
Day 5: Canals and Ancient Traditions
We will board a trajinera and venture into the canals of Xochimilco.
-Breakfast at an old-school hole-in-the-wall family restaurant
-Floating around Xochimilco and visiting a chinampa
-Mexican seafood for lunch
-Free afternoon
-Farewell tasting dinner at a contemporary Mexican restaurant to experience chef interpretations of traditional dishes
-Breakfast at hotel before departure
-Transportation to airport will be provided
PRICE & MORE
$3,300 per person
Includes all meals taken with group (breakfast, lunch, dinner, snacks, and ingredients for the cooking session), all ground transportation (including airport pick-up and drop-off), mezcal class and tasting, cooking session led by James Beard Semifinalist Chef Iliana de la Vega, activities and entrances to museums, and 6 days, 5 nights at a boutique hotel in Polanco neighborhood. The price does not include alcoholic beverages (apart from those included in tastings) or airfare.
Limited to 14 guests as we believe a smaller group allows for a more personalized experience, as much with the other guests and tour guides as with the city, the culture, and the food.
We hope you will join us to this beautiful and exciting city, and allow us to show you the culinary wonders of the Mexican capital.